Achievements
Delegates @ GLOBAL AUTISM CONVENTION 2018 ST. JOHN ACADEMY OF HEALTH SCIENCE & CME-COMMUNITY CHILD & ADOLESCENT MENTAL HEALTH 2019@NIMHANS BANGALORE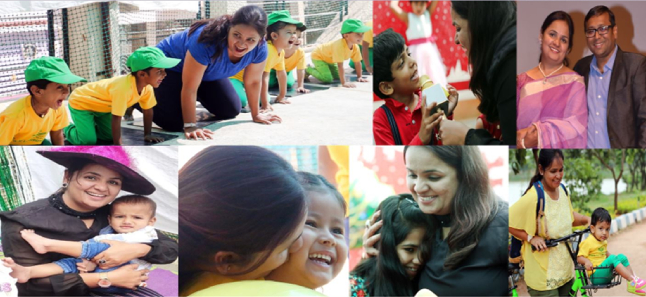 NOMINATION@GLOBAL BEST TEACHER AWARD BY VARKEY FOUNDATION LONDON 2017.
Happiness is having youngest Student on my lap to eldest rising high above my Shoulders! More than 2 decades, from College lecturer to kindergarten Teacher, An Early Educator, a therapist, Special Educator, Counsellor, Parenting coach.
Teaching from just a Job to Noble profession, ever growing Passion,A True purpose for life.
! It is all about Continuous Learning and Growing!